Network-Attached Storage (NAS) has long been a staple in the enterprise space, and while the rise of streaming services means not as many home users need a "media server" any more, there's a lot more a modern-day NAS unit can offer. Contrary to what the name suggests, a NAS unit is not just storage; it also includes the controller and software to manage that storage. In that sense, a NAS is pretty much a full-fledged computer.
Synology is one of the biggest names in the category, and the company has a wide portfolio of NAS units that serve different audiences. As hardware has become more affordable, the functionality that you can get out of even an entry-level NAS has increased manifold.
Features like hardware encoding and encryption that were restricted to high-end NAS units in the past, are now available across pretty much entire the Synology lineup; as are M.2 slots that will add an SSD (or two) to your Synology NAS to accelerate read/ write performance.
The hardware
The Synology unit on review today is one that has all these features and a whole lot more. The DS720+ is a NAS unit that's targeted at small to medium-sized enterprise users, or home users looking for a relatively high-end NAS unit with a focus on expandability. Though the DS720+ packs two drive bays, you can plug in a Synology DX517 — available for purchase separately — to increase the total number of pluggable drives to seven.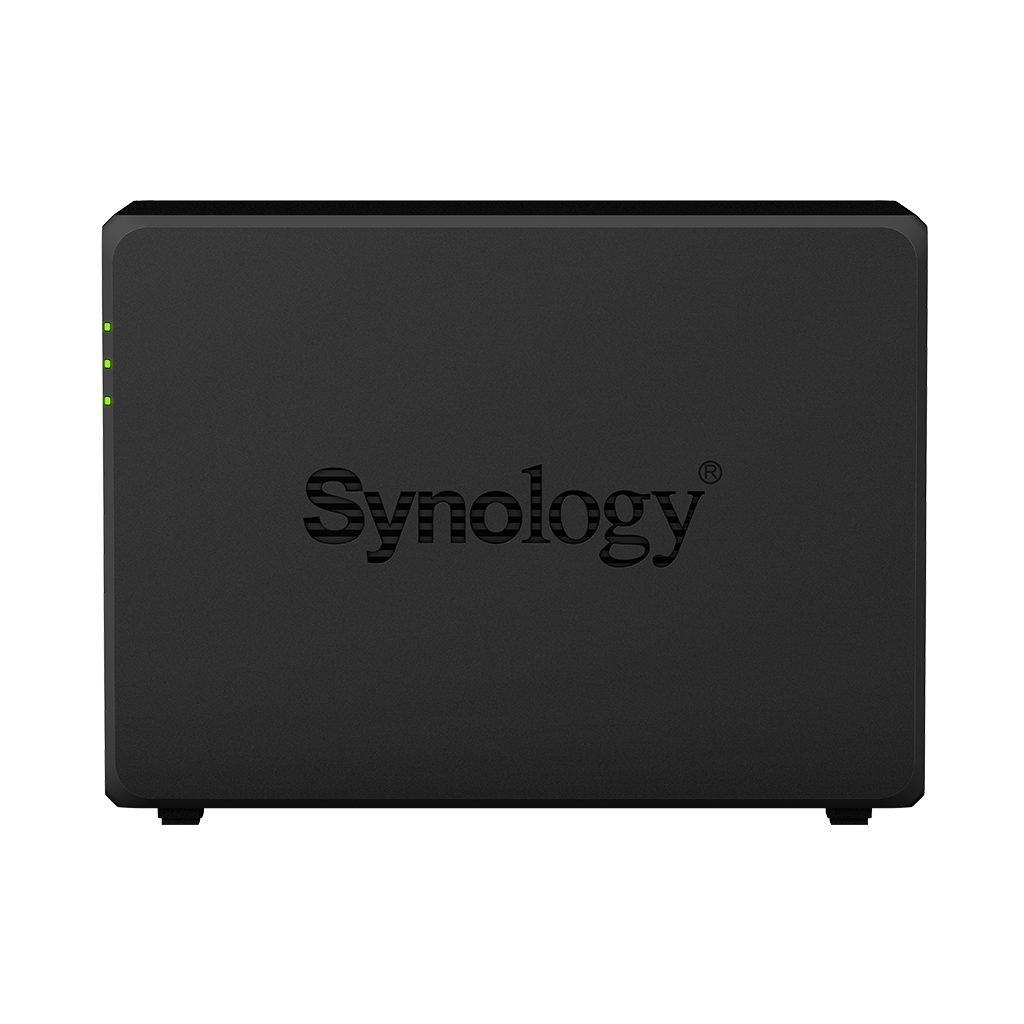 The DS720+ is powered by a quad-core Intel Celeron J4125 CPU with a base clock speed of 2.0GHz, and burst speeds of up to 2.7GHz. That may not seem very fast compared to your desktop, but remember that a NAS needs to operate under more constraints — in terms of power, noise, cooling; all while running 24×7 — and this processor enables significant performance improvements compared to most other NAS units out there, including the majority of Synology's own lineup.
It's paired with 2GB of DD4 RAM, and you have the option to add up to 4GB additional memory, giving you a total of 6GB of RAM. This can be especially useful if you plan to use the NAS unit for virtualisation using Docker or Synology's own Virtual Machine Manager.
As I briefly touched upon earlier, one aspect of the DS720+ that power users will appreciate is the presence of two built-in M.2 2280 NVMe SSD slots. Plug in an SSD into one of these slots and you can enable a read-only cache; while hooking up two SSDs will let you create a read-write cache.
Synology says you can reduce random I/O response time "up to 20 times" by using an SSD cache. While I definitely noticed performance gains while using an NVMe SSD as read-only cache while it was active, I noticed that after a few days of use the DS720+ would no longer detect the SSD as being present.
The only way to fix this was to shut down the NAS unit, plug in the SSD into the other slot, and reconfigure the cache from scratch. I don't know if this was down to a faulty SSD or the fact that I am using a model that isn't officially listed as being compatible with this particular model.
The DS720+ packs two Gigabit Ethernet ports and while some might be disappointed by the fact that there's no 10 GigE support, I managed to look beyond that and appreciate the fact that — in addition to using the secondary port for redundancy — I could use link aggregation to enable higher transfer speeds.
The unit also packs two USB 3.0 ports — one at the front, and one at the back — as well as an eSATA port.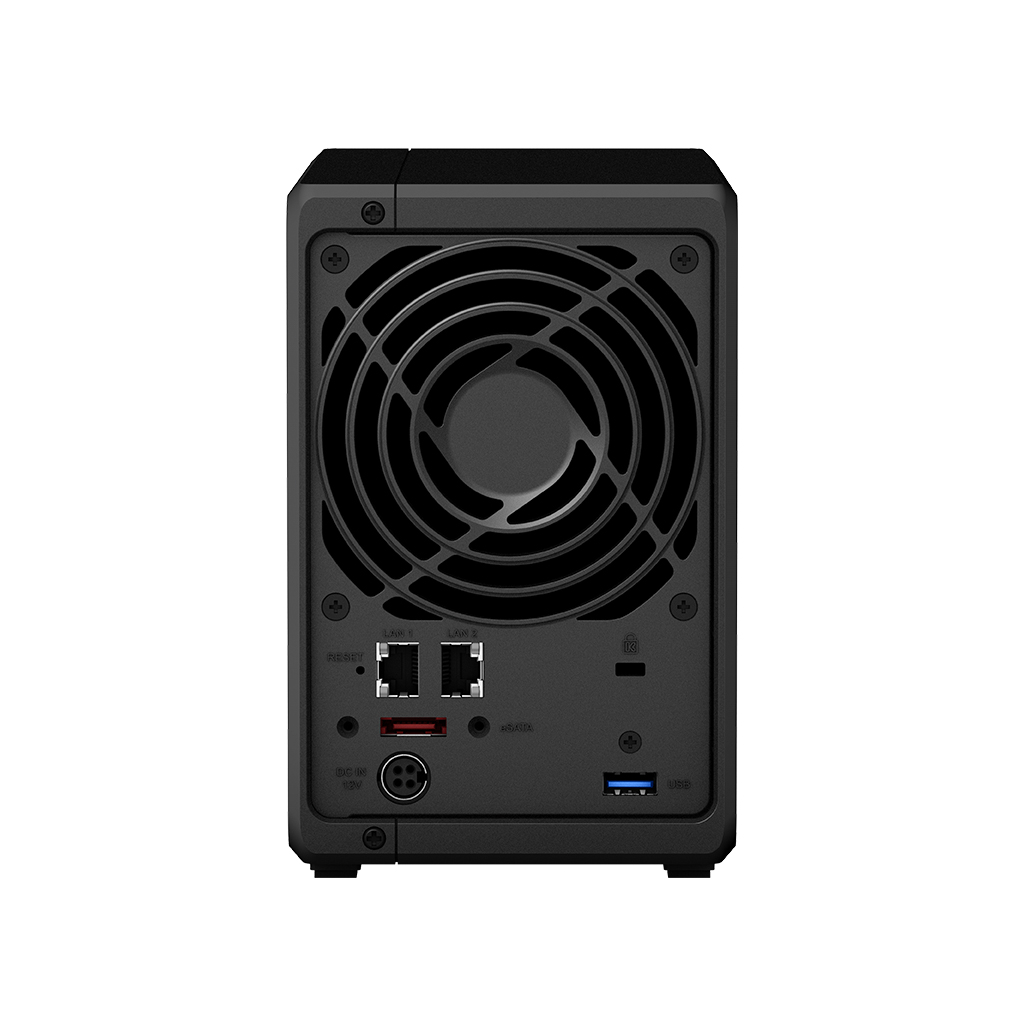 The software
Top-notch specifications of the DS720+ enable you to get the most out of Disk Station Manager (DSM), the software that powers every Synology unit. As I've said before, the strength and maturity of the DSM platform — and packages that enable various functionality — is arguably Synology's biggest strength.
DSM is the operating system that enables operation of Synology NAS units, while the packages are the equivalent to apps that run on top. And Synology's package manager — not dissimilar to an app store — makes extending the functionality of your NAS as easy as downloading an app on your phone.
For example, you can install the Synology Drive package to get the functionality of Google Drive as well as Google Docs rolled into one. Desktop users can use a Web-based interface to browse through files as well as save/ edit documents, spreadsheets, and presentations in Synology's own proprietary formats. The company says you can import/ export these files from/ to Office formats, but I had mixed results in my testing.
Synology Drive lets multiple users collaborate on the same document, but the editor itself is limited when compared to apps like Google Docs and Microsoft Office. With that said, if all you need is basic editing and collaboration abilities, you will be more than happy with what Synology Drive offers.
Alternatively, you can download the Synology Drive app on your smartphone or tablet to get similar functionality, but you are limited to viewing — and not editing — documents, which might be a dealbreaker for some.
There's also a Synology Drive app for the desktop that allows you to setup an automatic, background sync mechanism with a designated folder similar to how apps like Dropbox and Google Drive work.
There are other packages that let enterprise users self-host alternatives to other Google and Microsoft services like mail, calendar, contacts, chat, and even notes. You can, of course, also use your Synology unit to host your websites, and completely eliminate public cloud infrastructure from your setup.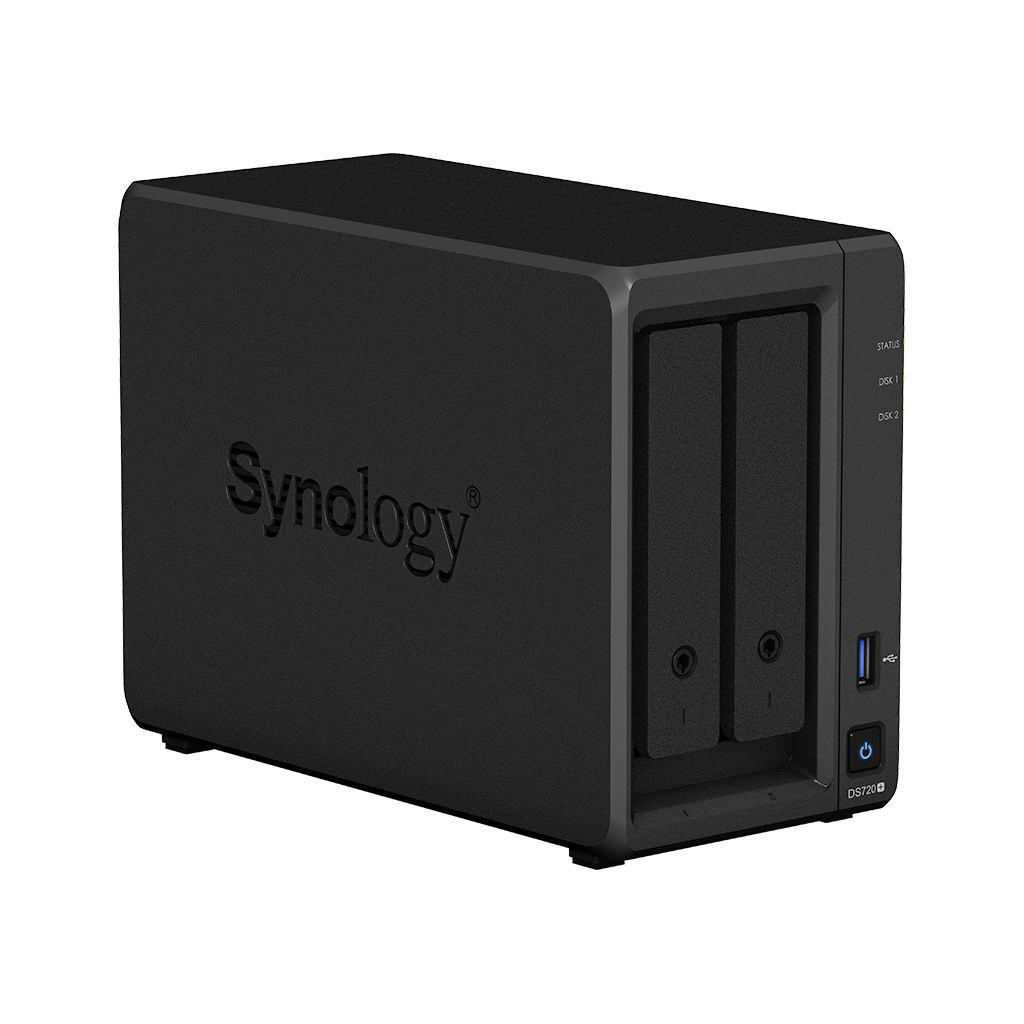 If you aren't ready to take that step, you can use Cloud Sync to sync one or more folders on the NAS unit with public cloud providers like Dropbox, Google Drive, OneDrive, as well as a bunch of other services. Synology also makes it really easy to run a VPN server on your NAS, giving all your users an easy and secure way to connect to the office network.
Access to all these services can be controlled via a centralised account that can be managed by the IT department or the system administrator at work using the Web-based interface. Other packages include Active Backup, which lets you backup your PCs as well as severs/ VMs to your Synology unit, as well as Hyper Backup, which enables backup of the NAS unit itself.
Synology has plenty to offer home users as well, and two of my favourite packages are Download Station and Media Server. While the former is a way to download files using torrents as well as other sources directly onto your Synology, the latter is a way to manage your downloaded media files. Combine that with the excellent DS Video app — which I have praised in the past — and you have your very own self-hosted Netflix alternative.
Of course, you can also install popular packages like Plex onto your Synology if you prefer a more consistent experience while moving across platforms/ devices.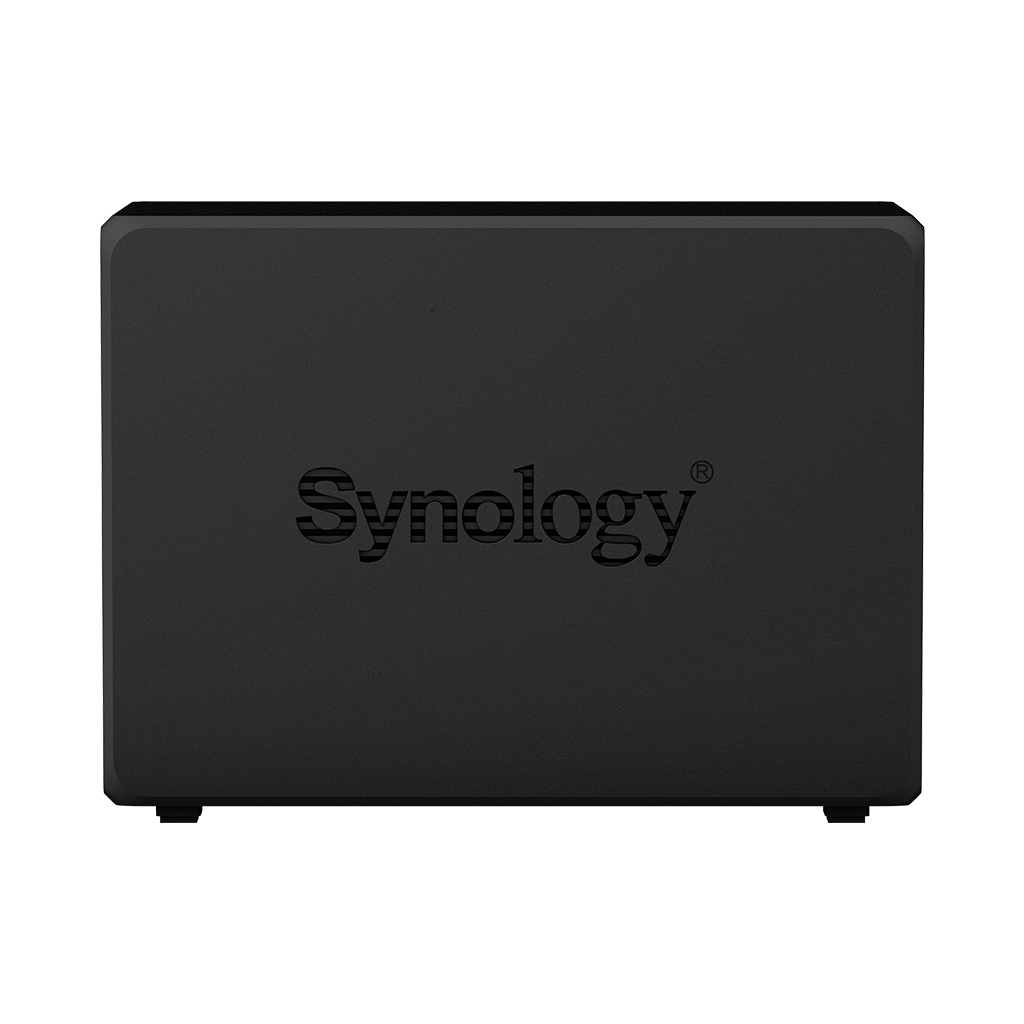 With the shift towards SSDs, the amount of storage available on laptops has declined, which means not everyone can afford to carry their entire music library the way they used to. This has led to increased popularity of music streaming services that allow users to stream millions of songs for a flat monthly fee.
However, not everyone can afford to — or wants to — pay a fee every month to access their favourite music, which means there will always be an audience for downloaded music. This is where Audio Station and iTunes Server packages on your Synology come in, as they allow you to host (potentially huge) music libraries on the NAS, while streaming them to your devices — PCs as well as mobiles — locally as well as remotely, as and when needed.
Other Synology packages include the likes of Moments and Photo Station for photo management, which I have covered in detail in the past.
DSM 7.0
Personally, I'm also excited about the expected general availability of DSM 7.0, the next generation Synology operating system, that's set to bring a host of improvements for both consumers as well as enterprise users.
While public information about DSM 7.0 is still limited, Synology has revealed that it is set to make backing up your Macs easier, while some much-needed improvements are coming to Synology Photos. Enterprise users will also benefit from Hybrid Cloud, which will make it easier to combine on-premises and cloud storage with Synology C2.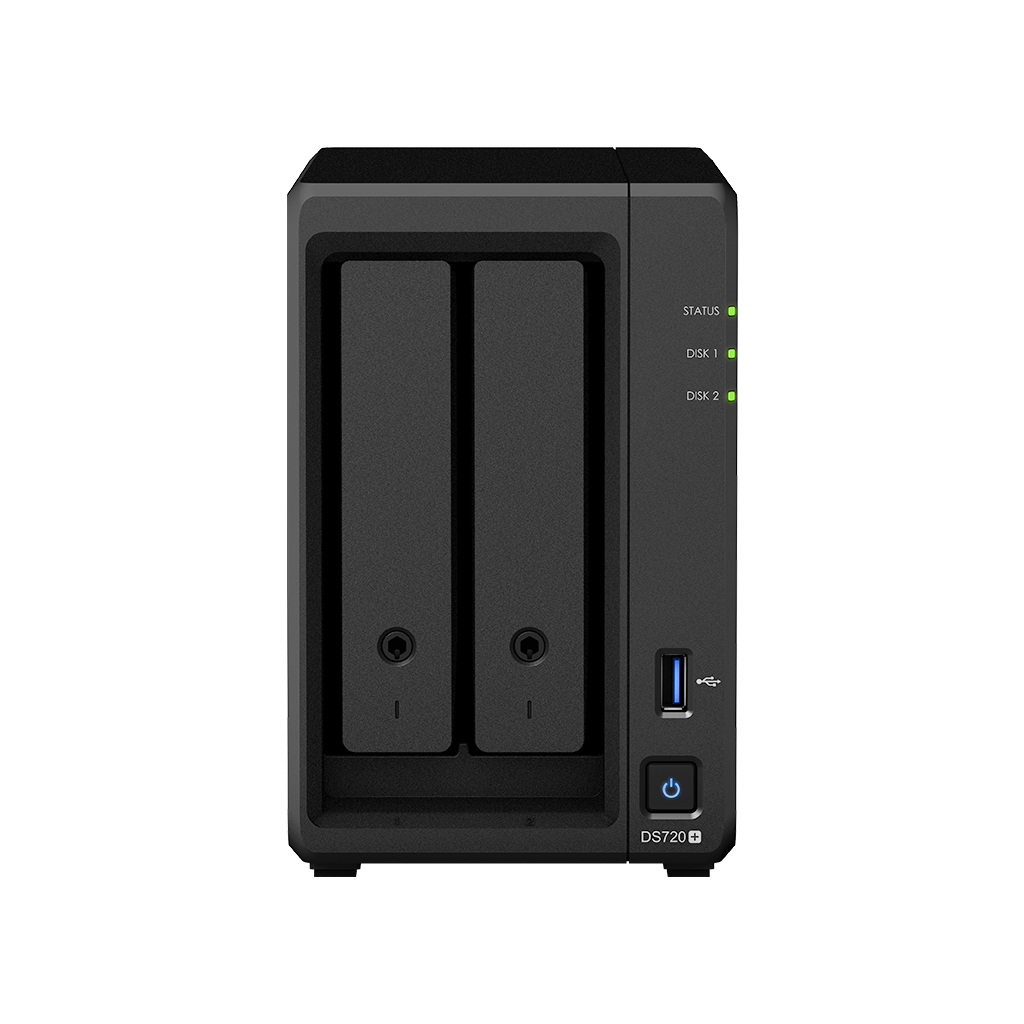 With an expected release date of later this year, I can't wait to test out the promised improvements in DSM 7.0 and share my experience at a later date.
Price
With a recommended retail price of around Rs. 45,000 in India and $400 in the US, the Synology DS720+ is a powerful NAS that will be a useful addition to any small- to medium-sized enterprise's infrastructure, especially one looking to expand their collaboration/ virtualisation infrastructure.
The DS720+ might be an overkill for the needs of most home users — except perhaps the real enthusiasts, or ones with deep pockets — and they might be better off considering the more affordable (and less powerful) Synology DS220+.